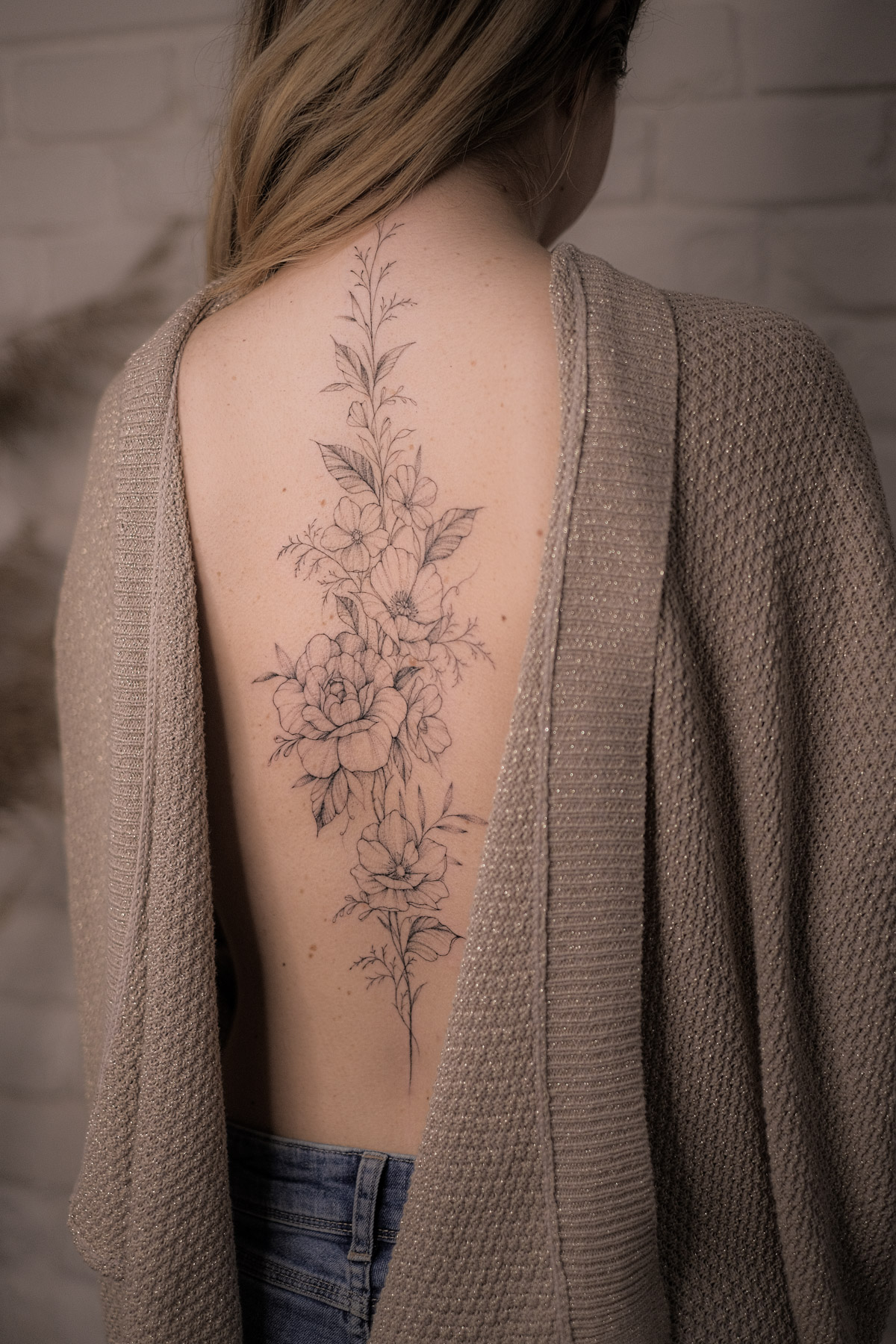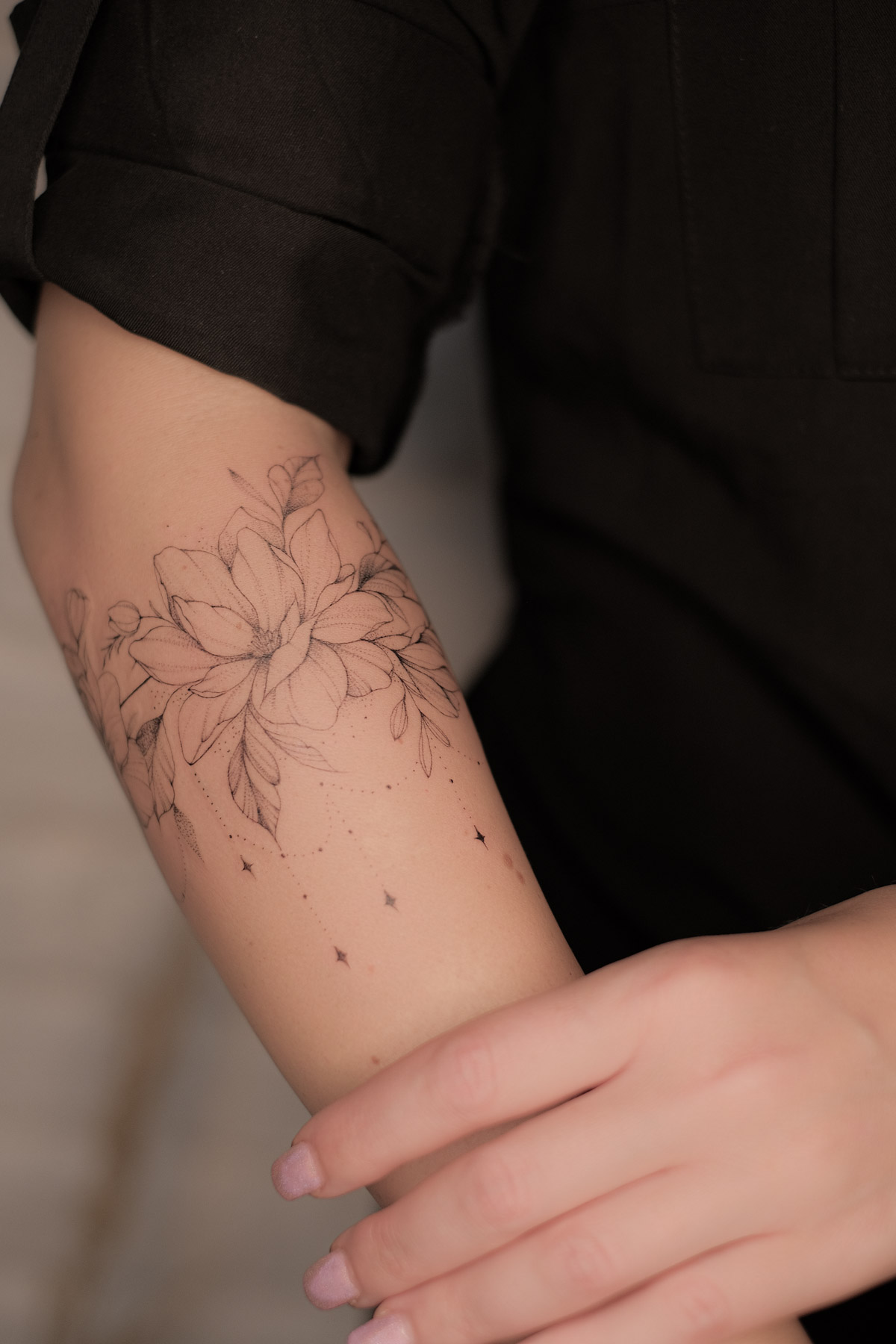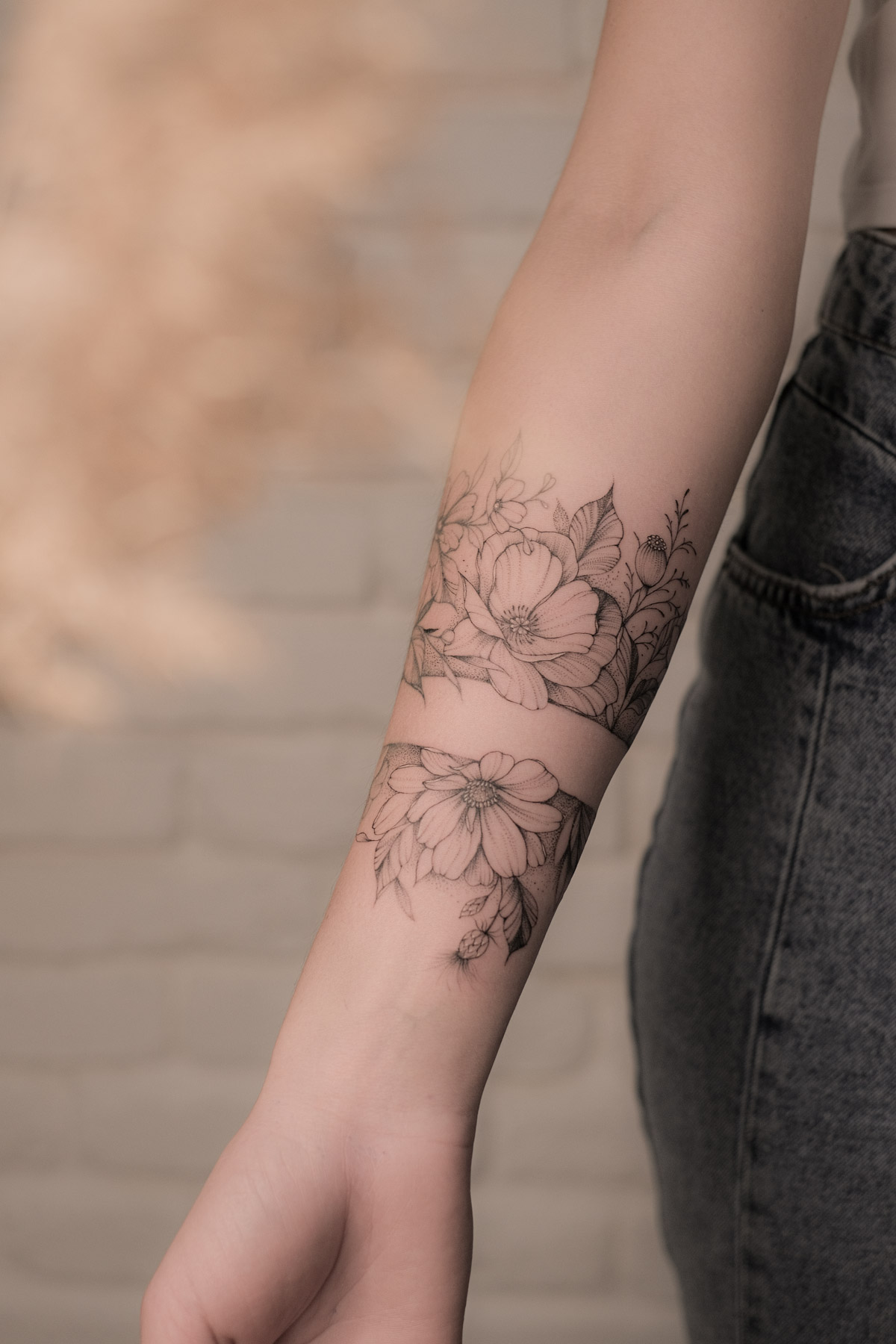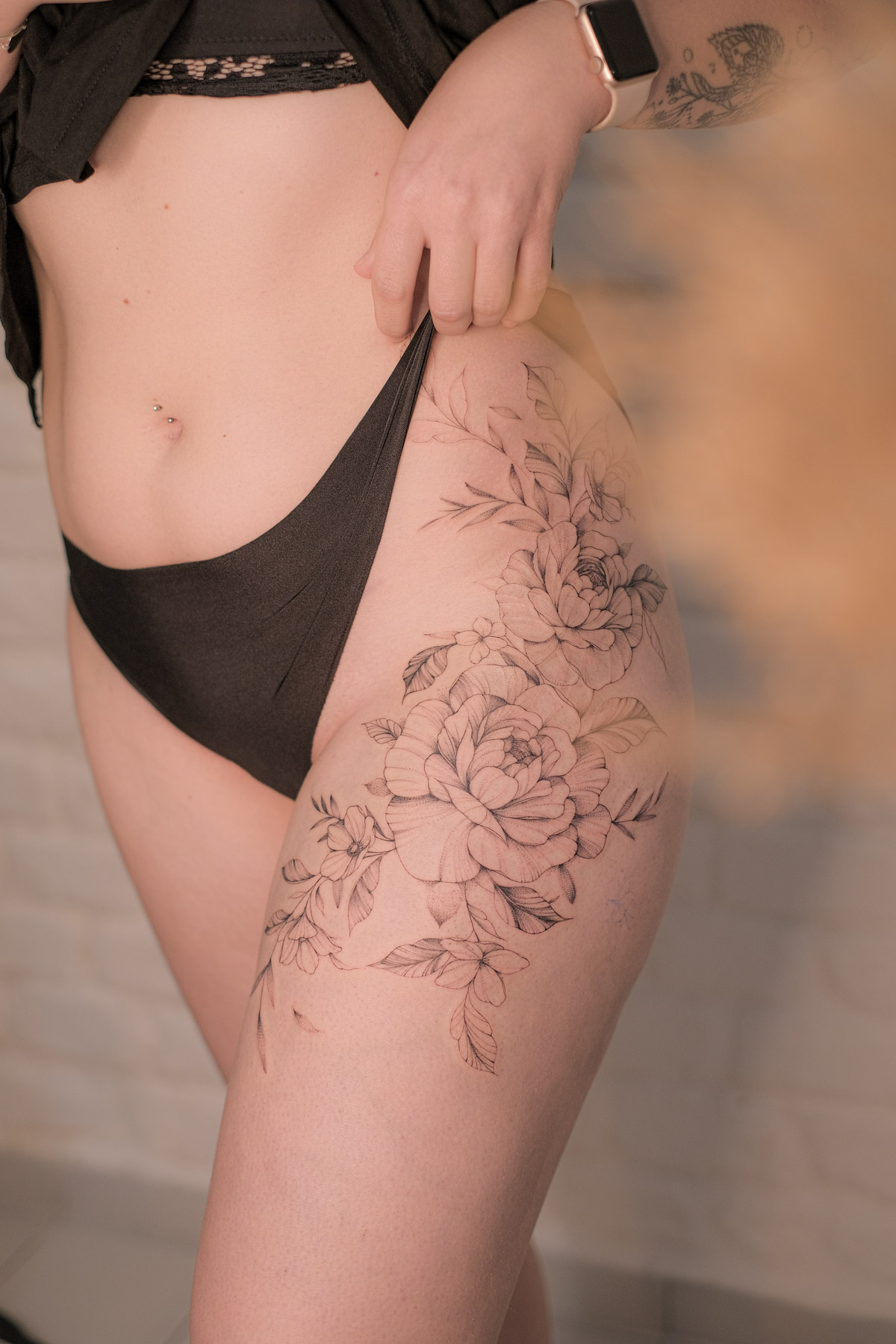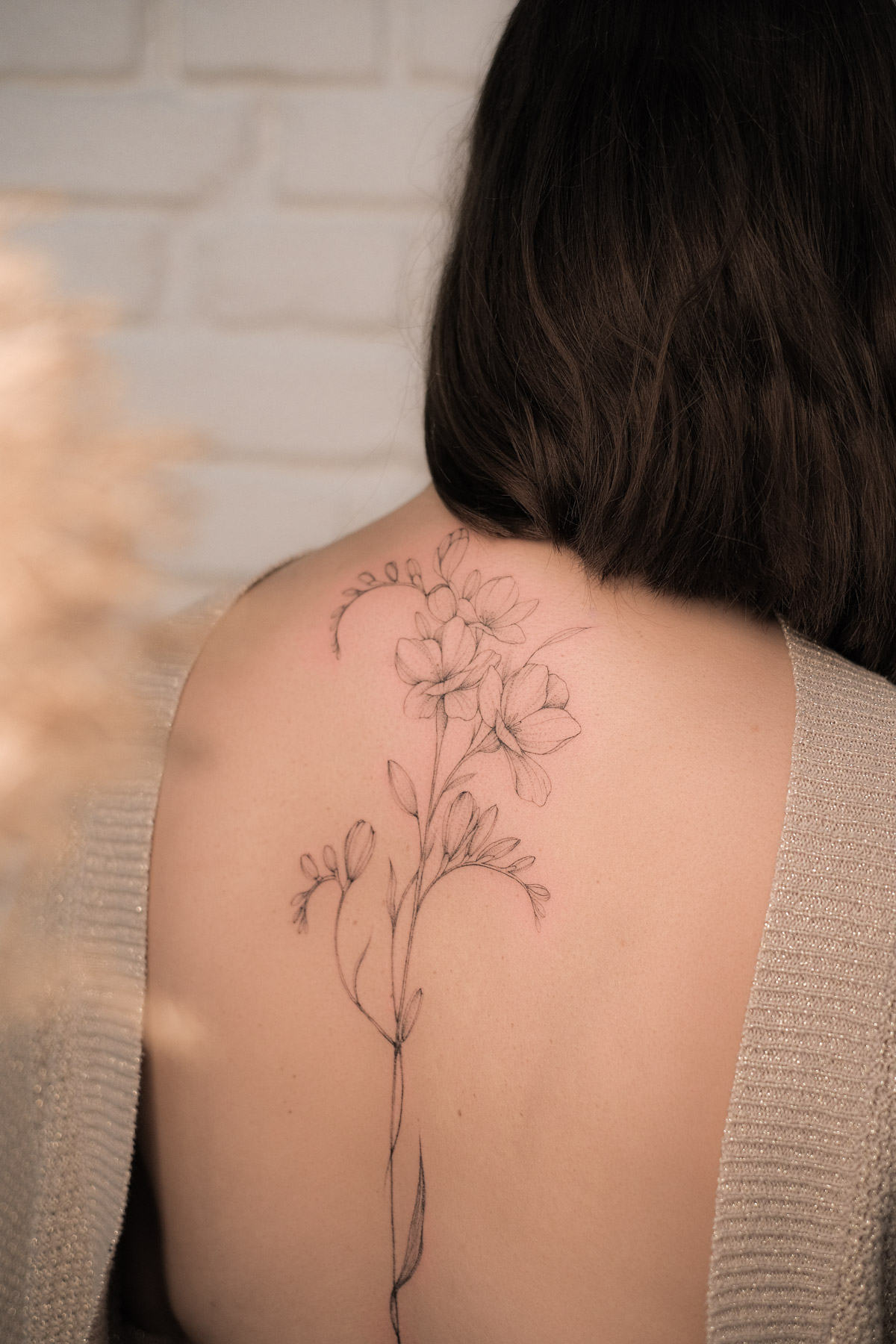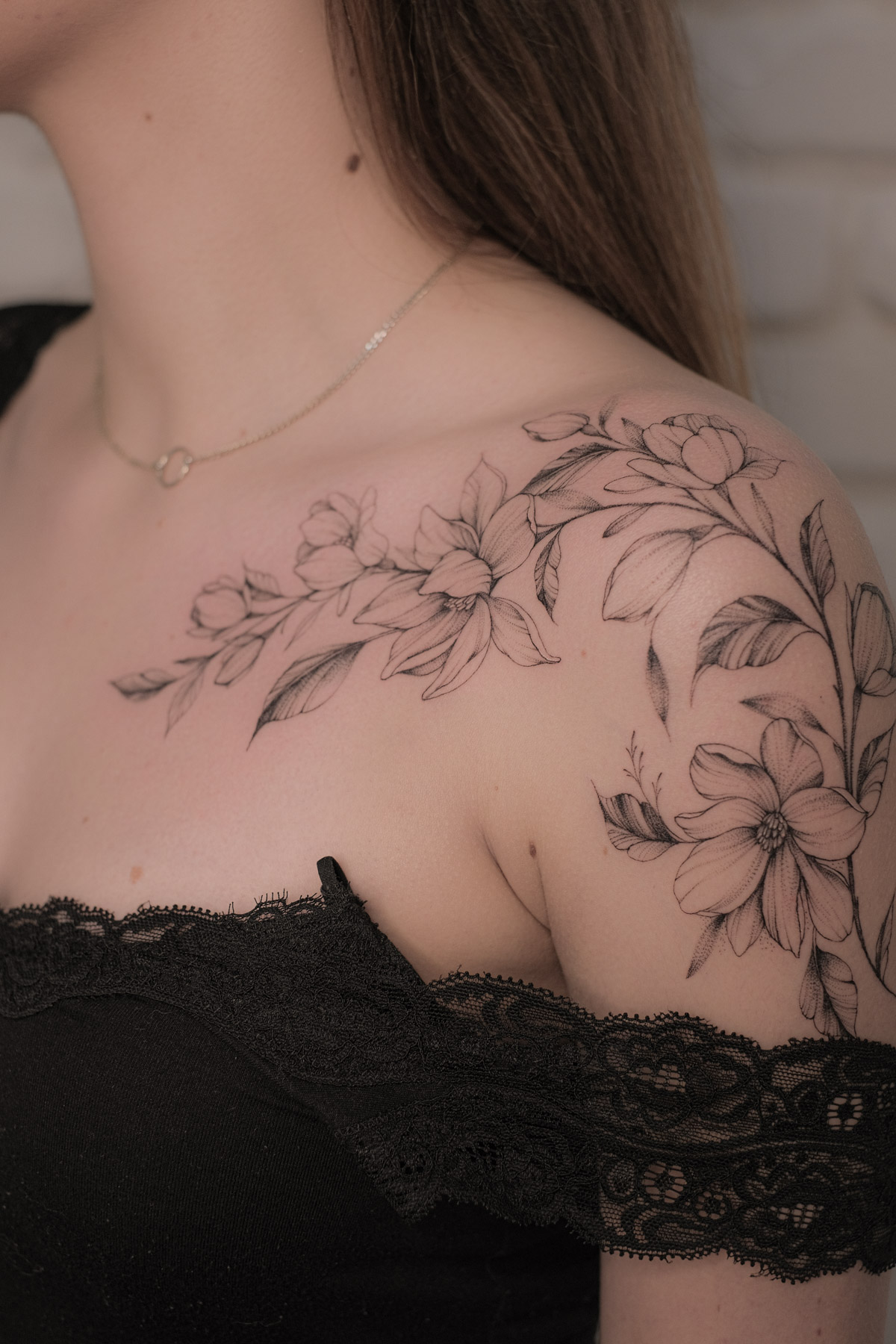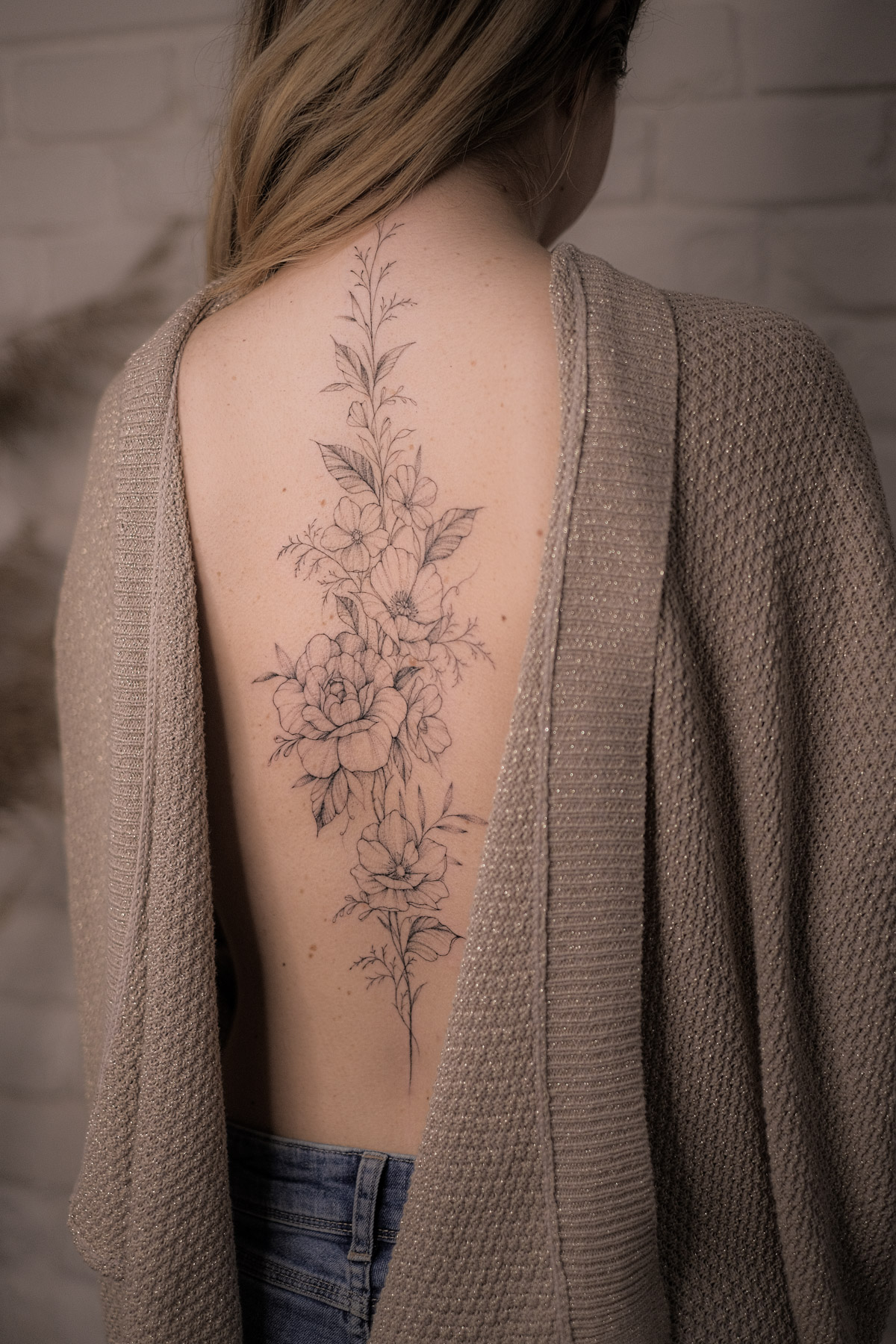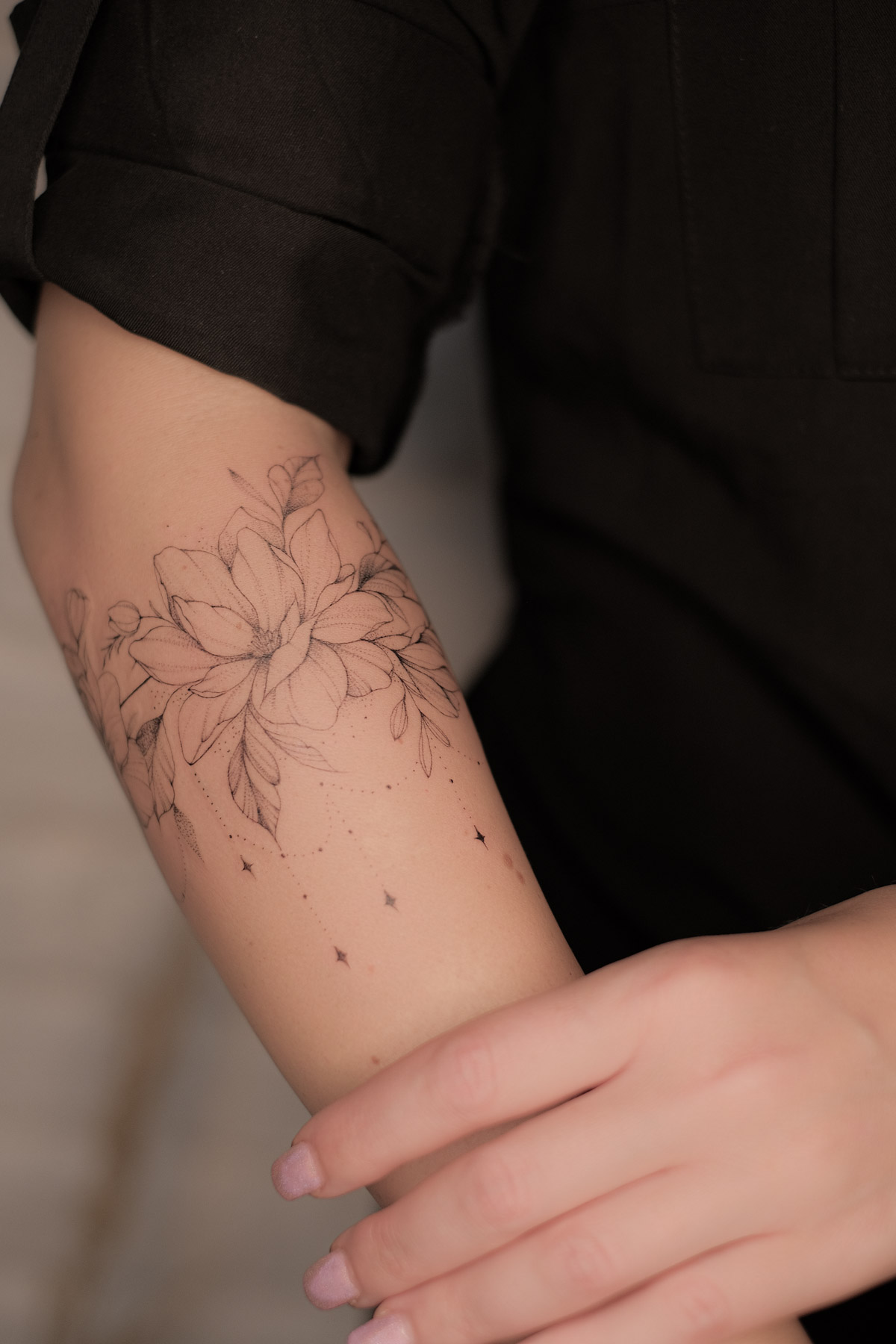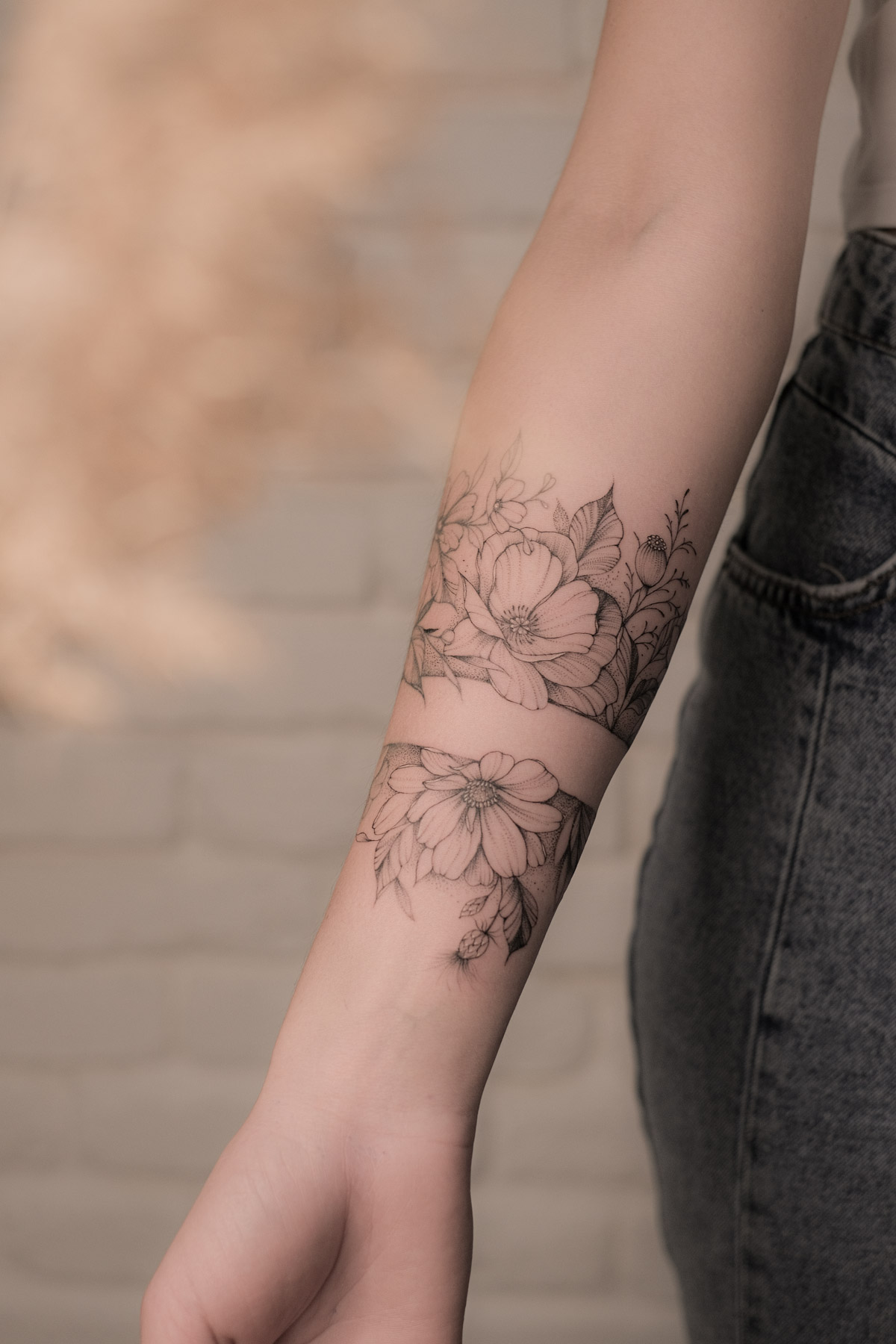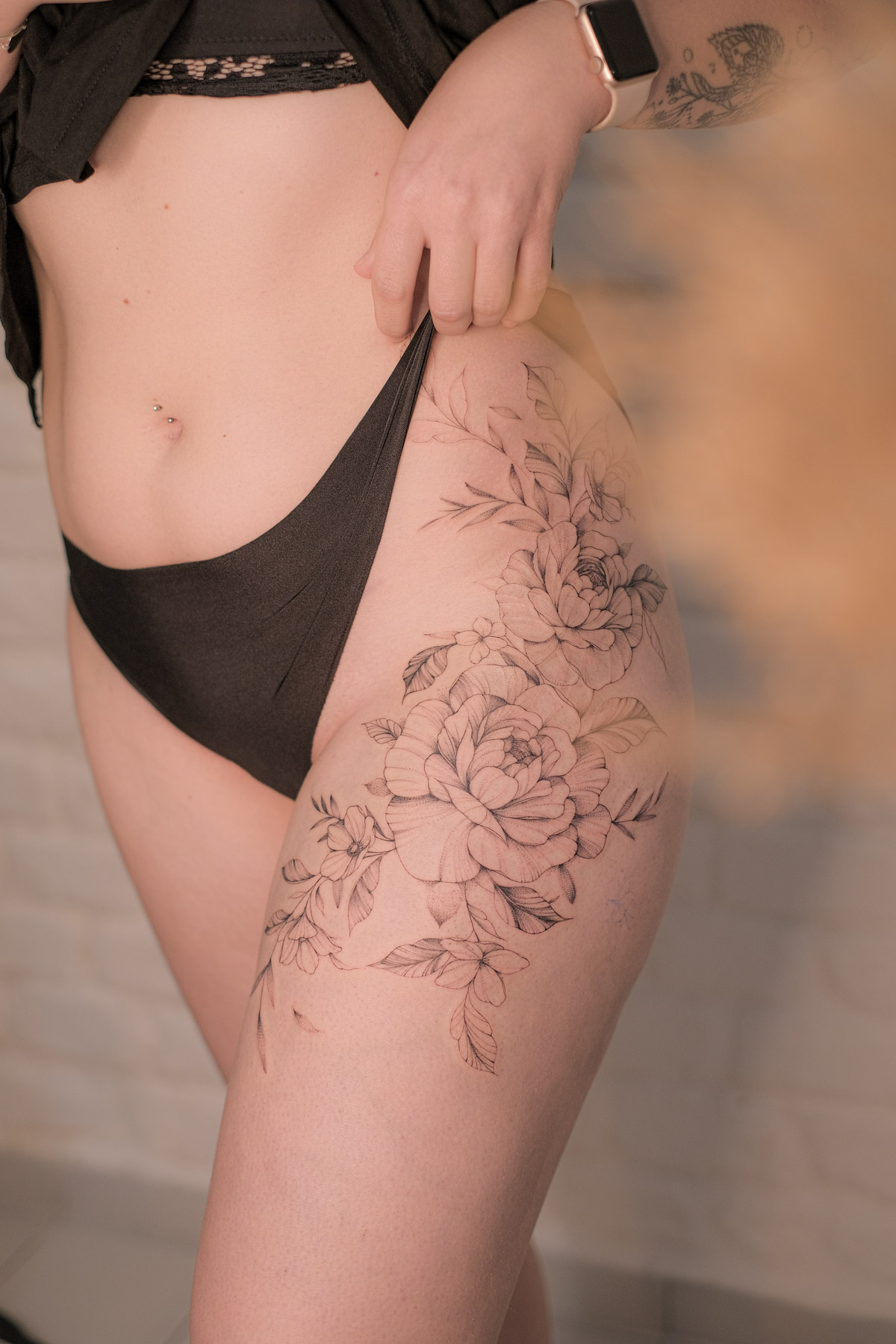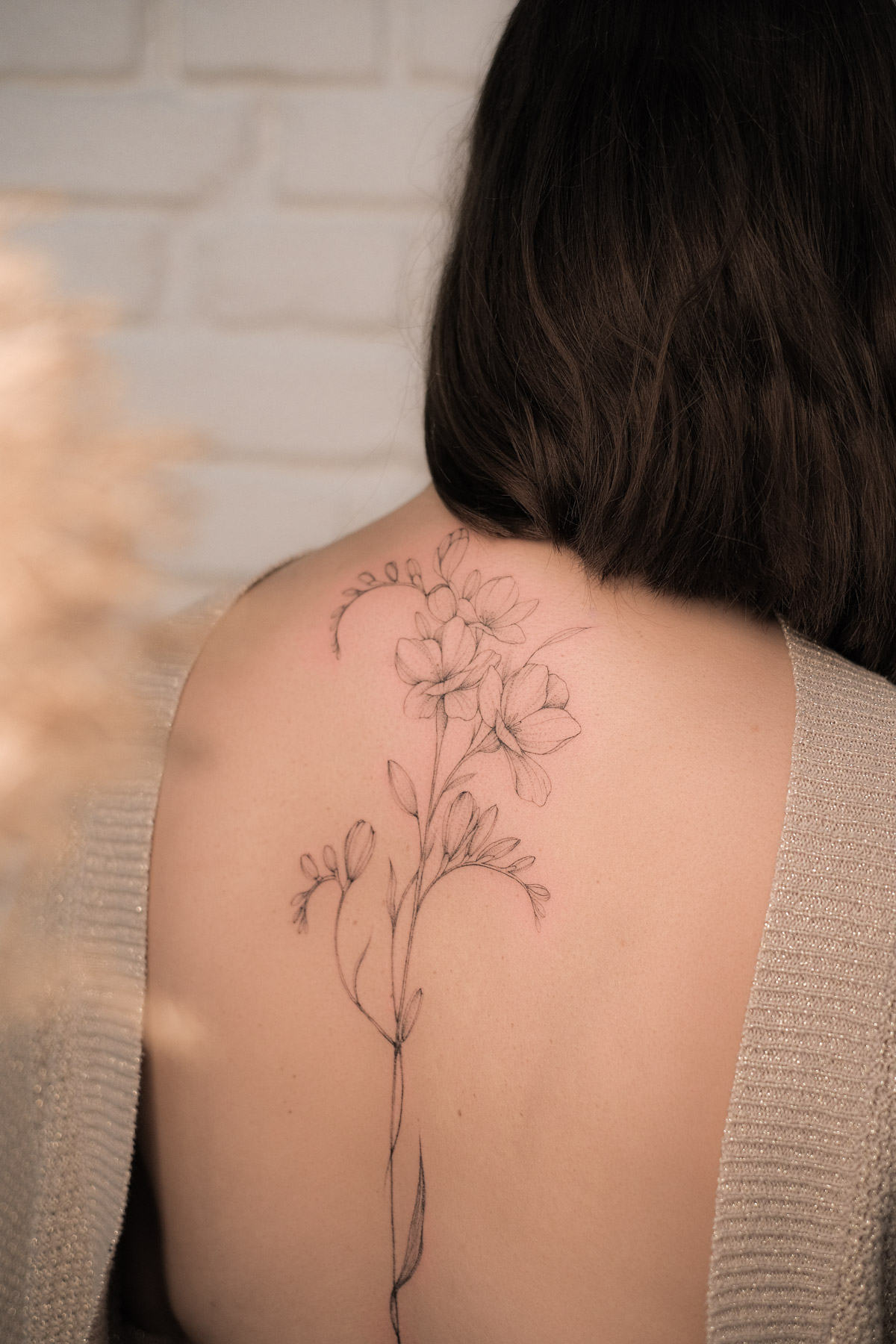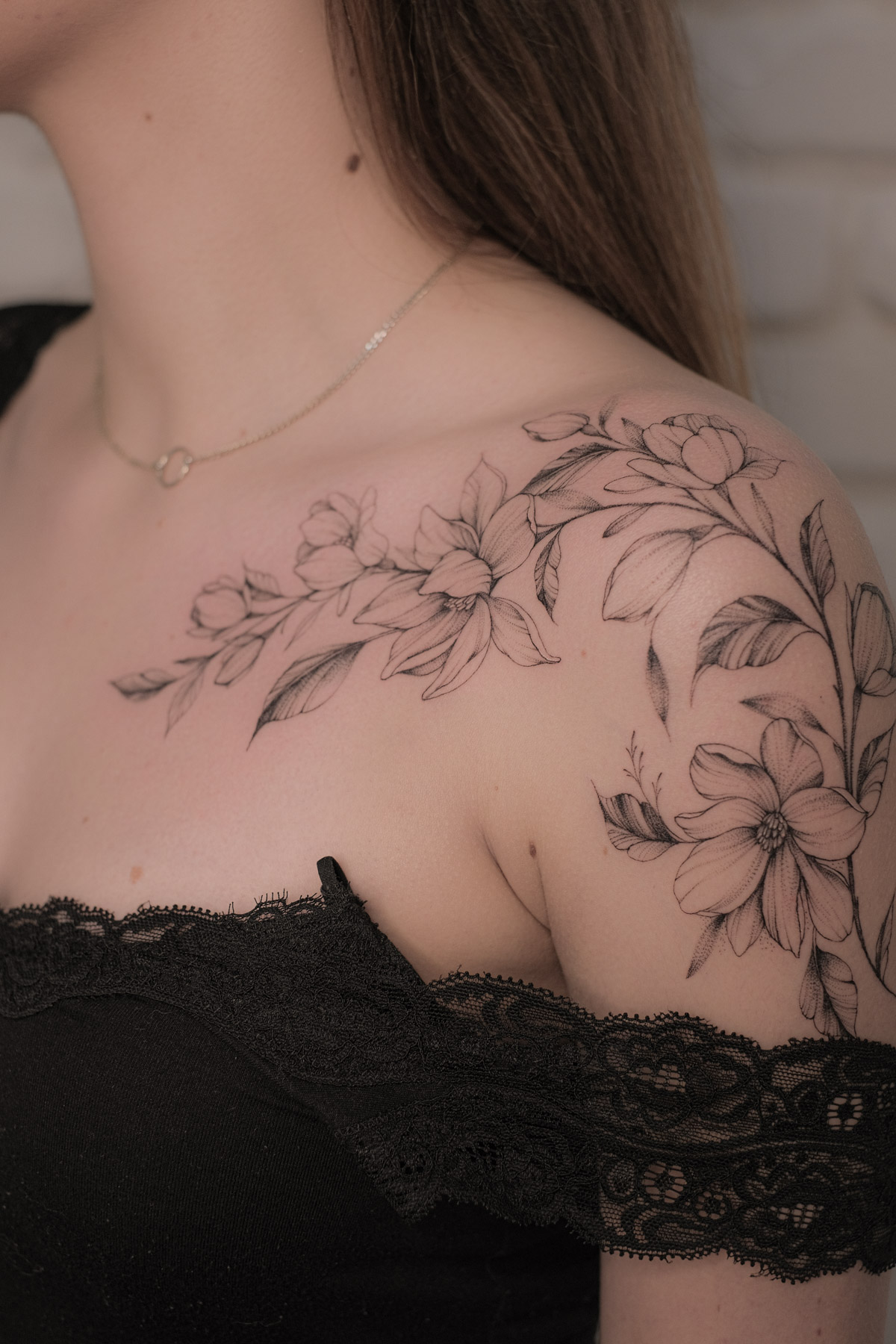 My work
I am fascinated by the beauty of nature and flowers, so botanical theme is the main direction of my work. I tattoo in thin lines and focus on small details that creates an unique piece of art.
Every tattoo design is created specifically for you, according to my style and your idea. I work only in black & white.
How to book an appointment
If you would like to book an appointment with me in Prague, please fill the tattoo form and write me your idea of tattoo, approximate size (in cm) and placement. Please don't forget to attach some reference photos (mainly from my work)  to specify your idea. Please include also a photo of the part of your body and circle approximate area for the tattoo.
I plan my appointments only 2-3 months ahead. I have reserved days (usually Tue, Wed, Thu.) for foreign clients, if all dates are taken unfortunately I can't offer you an appointment.
After filling and sending the request form I will contact you via email in 7-14 days to let you know if your request is accepted. If it is, you will get an estimated price, suggested day and time. 
Please write me which dates and times would suit you best for your trip to Prague and I will try to find the ideal date for you. 
Before your appointment
Please take care of your skin and be careful in the sun. I can not tattoo sunburn skin. It is great to do a peeling at the area to be tattoed and moisture your skin a few days before our appointment. Do not consume alcohol, drugs or too much caffeine day before your date.
Deposit
A deposit is required to secure your appointment. The deposit is non-refundable. It includes my time with preparing your unique design and it's not part of the final price. It is refundable only if you cancel your appointment at least 1 week before the date.
My studio
I am based at a private studio near Prague centre. 
TerryEmi Tattoo
Terronská 741/57
160 00 Prague 6
Czech Republic
Nearest tram station: Zelená (tram line no. 18 and 8)
Nearest subway station: Dejvicka (green line)
Contact: terryemitattoo@gmail.com